About the Designers of Tomorrow
The Designers of Tomorrow is a unique joint partnership project between West College Scotland and Neat Living.
Through interior architecture & design challenges, underpinned by the HND curriculum, the student Designers of Tomorrow respond to the Neat Living concept by putting their stamp on what housing design solutions should look like. 
Designers of Tomorrow Awards 2018
Click here to view the brief, judging panel and award winners for 2018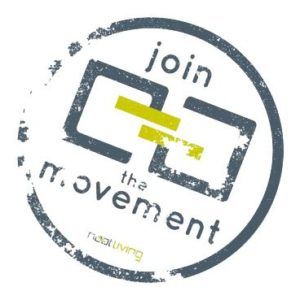 Join the Neat Living Movement
Neat Living is all about enabling new solutions to be brought to life.
We're witnessing that when architects and engineers, interior designers and product designers, students and recent graduates, people from all over come together with others from the private, public and third sectors, they want to be part of the solution (and not the problem)!
#JoinTheMovement #DesignersOfTomorrow #neatliving
"Neat Living provided a tremendous support for the students, not only in funding and organising the event but also in supporting and championing the work of Colleges in preparing students for the design industry and progression to HEIs."     Stephanie Graham, Vice Principal Creative Industries, West College Scotland
"This has been an incredible opportunity for our students who have responded with an excellent professional standard of work in a short space of time. This experience contributes greatly to them articulating onto university or future employment and showcasing their work."     Lola Paterson, Lecturer, West College Scotland
"Well done to Lola and all the students involved in making the Neat Living venture a huge success. The skills our students have learned as a result of this partnership are invaluable. Well done everyone!"     Angela Pignatelli, Assistant Principal Creative Industries, West College Scotland
"The Neat Living showcase and awards event at citizen M hotel, Glasgow, was a triumph in design excellence. Our students showed the utmost professionalism in creating wonderful work in such a short space of time."     Billy Kinnear, Design Curriculum Quality Leader, West College Scotland
Since the start of our journey at Neat Living, we have involved people with a huge range of different skills and experiences, including skilled professionals and leaders in their field and mixed these with students and recent graduates.
In addition to working with West College Scotland, we have had the privilege of working with student groups and graduates from the University of Strathclyde, the University of Glasgow and the Glasgow School of Art. Working with those who have come fresh out of Uni have brought other skills ranging from as varied as anthropology to product design and engineering. They have tackled everything from market research, prototyping, furniture design, interior design to virtual reality (VR), website design and tons more besides!
The final words here go to Malcolm X –
"Education is the passport to the future, for tomorrow belongs to those who prepare for it today."
Colin Taylor
Neat Living
Founder and Director