Designers of Tomorrow Awards 2018
Neat Living | micro 80 | Custom Build Home
For 2018, the Designers of Tomorrow have responded to a challenging design brief by developing concepts for either a rural Scandinavian theme or an upmarket London theme, based on the Neat Living micro 80, an 80m2 home.
Designers of Tomorrow Awards
"These awards are for and about the next generation of Designers of Tomorrow – to show what they are capable of and striving towards."
Colin Taylor
2018 Judging Panel
This year's judging panel comprised entirely of former West College Scotland students who returned to see the work that this year's students have produced.
Big thanks to Lia Keown, Mhairi-Claire Wilkes, Joanne Cherry, Amy Savage, Alex Lake, Teri McLaughlin, Andrew McCaughran, and Mhairi Urquhart who were able to connect with and support the next generation of Designers of Tomorrow.
1st Place Winner to Calum McEwan
Calum really took on the challenge set in the brief and made considerable effort to complete a substantial research around micro living solutions, creating a comprehensive sketchbook with detailed concepts, and translated those into detailed floor plan and design solutions. The quality of his work impressed the judges who awarded him as the winner of the 2018 Designers of Tomorrow Award. Congrats Calum!
"I used lots of open plan spaces and glazed walls to allow for lots of light and the feeling of space which is important in a small building. I also included convenient storage for a minimalist clutter-free space."
Calum McEwan.
2nd Place to Magdalena Theuss
Magdalena's design really looked spectacular. Although Magdalene thought 80m2 is a small space, the final design wowed the judges on the day with her fantastic design of the stair, splitting in two directions at the top. Magdalena also created sophisticated recesses to offer a space for relaxation or researching, proving that great design can make a smaller space fabulous! A fantastic effort Magdalena!
"My client was a family of four, two adults and two children. That is why on such a small surface it was difficult to design everything but I managed it in such a way that it would be functional and comfortable and that there would be enough space for everyone."
Magdalena Theuss.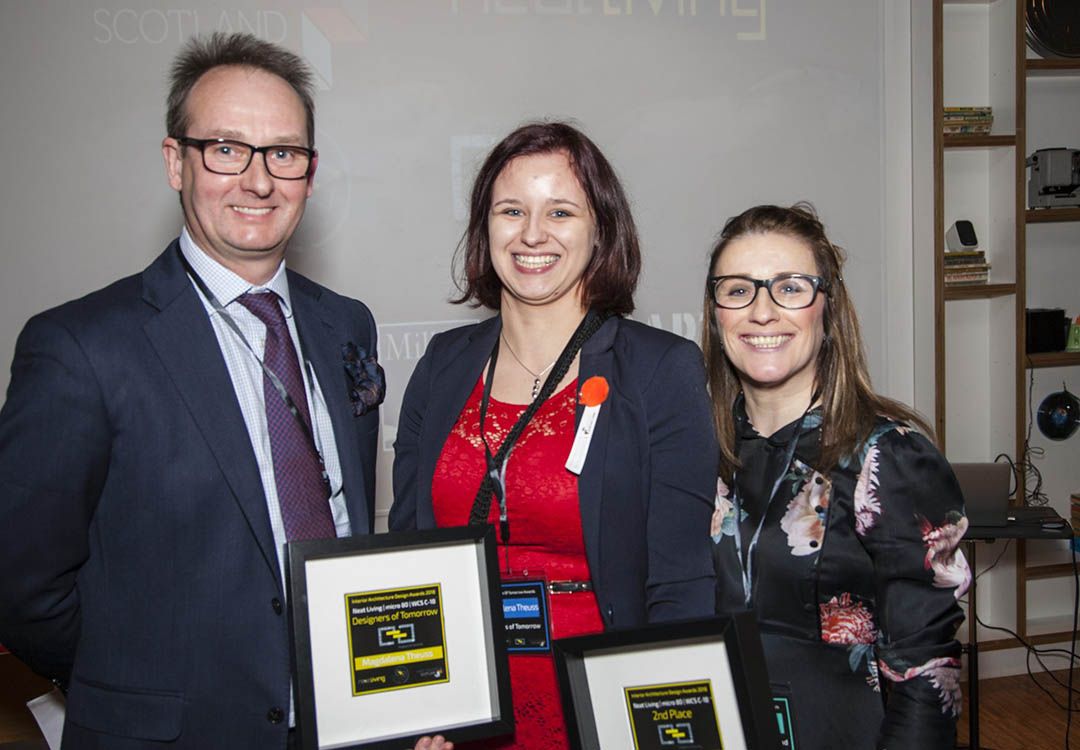 3rd Place to Jessica Evans
Jessica put forward a very well considered design for the Neat Living home. Using a combination of high end, quality products, with transformable elements, Jessica created a sophisticated micro 80 home that was also very adaptable for different needs. A well earned 3rd place overall Jessica!
"My design is suited well for a family of four. It has all the essential areas they would need plus the extra storage space and adaptable furniture. The design kept to the brief, it is luxurious, elegant and diverse creating a relaxing atmosphere."
Jessica Evans.
2018 Public Wildcard Vote won by Malak Shegwara
This year's wildcard vote, open to the public for their most popular design, went to Malak Shegawra. Malak's design of the micro 80 home was fantastic and she is a very able and hardworking designer. Congratulations to Malak, whose design was fantastic – she has so much to offer as a great Designer of Tomorrow.
"I look forward to working in the interior architecture industry because every day my love for this area grows, especially after my vision for this project."
Malak Shegwara.
2018 Shortlisted
The overall standard from the class this year was fantastic. From a wider pool of six names, the following were selected to be shortlisted – including (l-r) Margaret Shields, Kayleigh Canning and Angela Jacobs.
All three had shown tremendous ability – not only in delivering comprehensive and considered final designs but also each had also shown a great deal of personal effort and dedication throughout the 12 week project.
Check out Margaret's, Kayleigh's and Angela's work below!
Construction Scotland Innovation Centre
This year, we were delighted to welcome as our key industry speaker Fiona MacDonald, Business Development Manager, from Construction Scotland Innovation Centre (CSIC).
Fiona presented reasons why Government has set up CSIC, that innovation is key to wider economic success and industry requires to attract and develop new talent.
These pan-wide industry challenges, within Scotland, across the UK and Internationally represent exciting and varied opportunities for eager Designers of Tomorrow!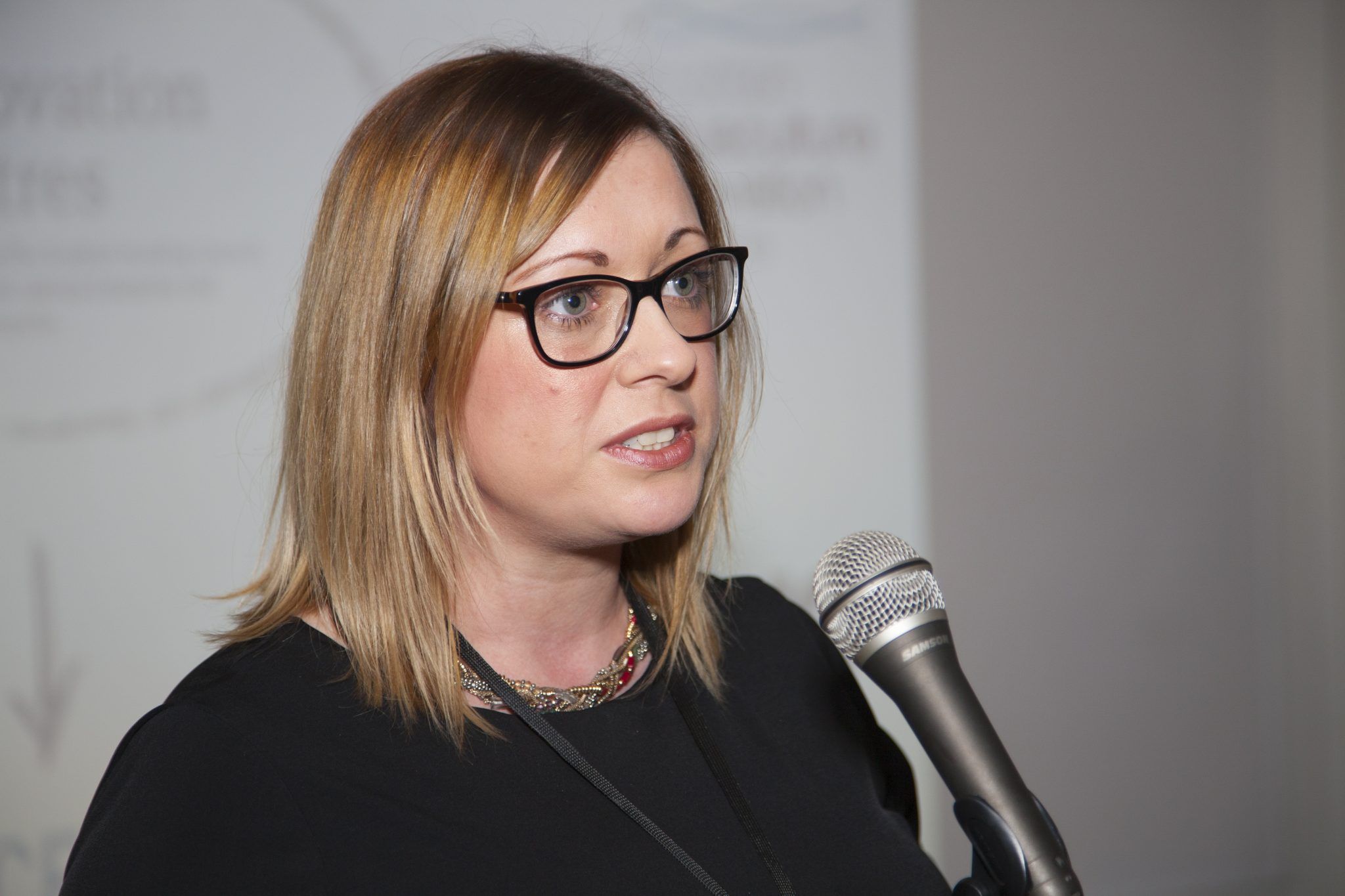 Our registered address is:
Neat (UK) Ltd
3 Clairmont Gardens
Glasgow
UK
G3 7LW