Eco Timber Kit Houses from Neat Living
Whether you're building a spacious home or a cosy cabin, our eco-friendly, high-quality timber kits are designed to meet your needs. Our sustainable timber kits are visually stunning and environmentally conscious and of course, we can customise these for you too. With our one-stop shop, we provide all of the services to help you to get the job done. This includes starting with an initial budget cost plan, then the planning application and building warrant as well as obtaining competitive bids for the site services and fit-out of the Neat Living kit. With Neat Living, you can expect quality, tailored solutions and expert guidance.
Explore our sustainable and customisable timber kits today.
The 104
3 bedrooms
The 46
1 bedroom
POD
1 bedroom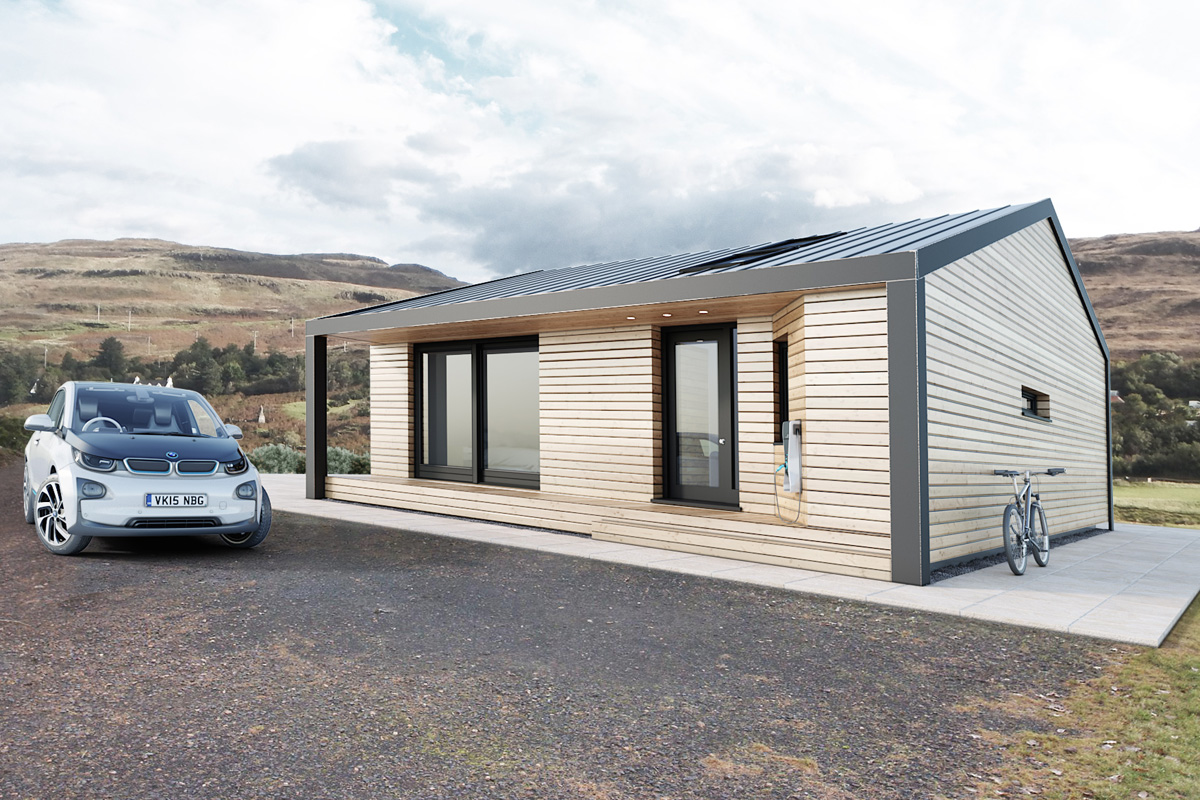 The 72
2 bedrooms
Studio Pod
1 bedroom
Dealing with Neat Living has been an enjoyable experience. The fundamental attraction was their ethos, they understood what we wanted to achieve and were happy to build on ideas.
About The Aurora Range
The Aurora open-panel timber kit is an excellent choice for anyone looking to build a house. Not only are these kits highly energy efficient once fitted out with insulation etc., at the site but the structure itself can be easily shipped and lifted so it is perfect for locations which are far away or difficult to access.
The Aurora models comprise of the Studio Pod, A 46, A72 and A 104.  All of these models use what is termed an Open Panel timber kit system that is 140 mm in depth.  A benefit is that a wide variety of insulation choices are available depending on the level of energy efficiency you would like to achieve. In addition, we also undertake bespoke designs to your exact requirements.
Aurora: The Affordable Eco Kit
Looking for an affordable eco-kit? If you'd like us to send you prices, please register your details today.
If you are asking, "In addition to the Neat Living Kit, how much will it cost to build my house?"
We have the solution for you!
Budget Cost Plan:
Only £ 395.00
What we offer as part of our online purchase:
An initial conversation or Zoom call to confirm that we have your details.
The use of our standard drawings for any of the Neat Living homes as part of preparing the Budget Cost Plan.
A comprehensive Budget Cost Plan. The plan will include allowances for the supply of the timber kit by Neat Living as well as the external and internal fit-out costs of the kit by local contractors. 
A follow-up conversation or Zoom call to discuss the Budget Cost Plan with you.
Neat Living Blog
From tips and tricks on everything from buying land to planning your budget and minimising costs. 
Go To The Blog
Thinking About How to Get Started?
Call us today on 0141 297 1927 or use the Contact Us Here button to send us a message. 
Our registered address is:
Neat (UK) Ltd
3 Clairmont Gardens
Glasgow
UK
G3 7LW