Now, more than ever, a shift towards sustainable living is becoming urgent.
At Neat Living, we believe homes should be designed to minimise the impact on our environment and to stand the test of time. 
Nine key elements to building a future proof and sustainable home.
When starting to design your build, we can discuss with you the options available but the detail of the final specification may only be known once the architectural and services aspects have been designed. 
These options are site-specific and in part depend on what your goals are for your build, including: 
Goals for a particular level of Energy Performance Certificate (EPC).
Budget.
Geographical location, elevation and orientation, for solar gains.
Kit type preference – i.e. Aurora or Flex.
For example, if a goal is to move from an estimated Energy Performance Certificate (EPC) of C to B, then augmenting the design with greater Solar PV may be needed or it may involve upgrading from double to triple glazing – both with different cost implications. If the goal is EPC A, then using the Flex kit is the better way to go, from the start. 
You can imagine that there can be quite a lot of back and forward in balancing cost and aspirations during the process. C'est la vie!
Solar PV
A fully integrated Photovoltaic (PV) system enables you to generate electricity from your roof, whilst retaining a sleek aesthetic look. A PV system is a sustainable opportunity to become less reliant on the grid and fluctuations in grid prices working nicely with your highly thermally efficient home.
MVHR
In buildings with high airtightness, a Mechanical Ventilation and Heat Recovery System (MVHR) system, monitors and maintains a flow of fresh clean air into your home, at the right level of humidity. The system filters out dust and allergens from incoming fresh air, and simultaneously removes air (including unpleasant smells and moisture) from the home. The clever part, in terms of heat recovery and reducing energy, is that heat from the extracted air is transferred via a heat exchanger in the MVHR unit to preheat incoming air, which helps to keep your home at a stable temperature. 
Home Battery Storage
All of our sustainable homes have dedicated space to fit a battery storage solution now or in future – which is a great way to reduce reliance on energy from the grid especially during peak times. The battery can be charged using power from the PV roof or charging off lower tariff electricity overnight.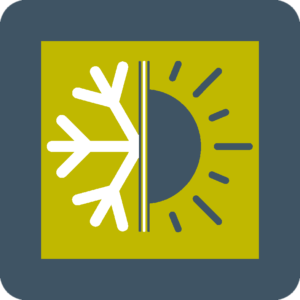 Triple glazed windows
Triple glazed high performance windows, doors and roof lights will give will give you excellent thermal performance, thanks to very low U-values across both window and frame. Aluminium clad windows and doors combine the environmental and aesthetic benefits of wood with the durability and low maintenance of an external aluminium skin. Windows and doors should be considered a long term investment – when the right materials are used in their construction, they can last up to 80 years.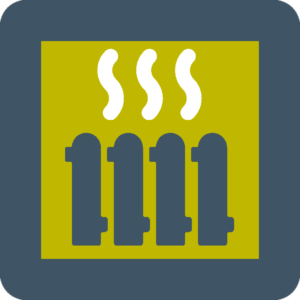 Heating
Low energy homes, which can are designed to be purely electric, do not require a connection to the gas grid – reducing capital costs, utility connections, maintenance charges. This also reduces reliance on fossil fuels, such as gas or oil. With an energy-efficient home, where most of the energy demand is for hot water generation, the demand for heating is reduced. Electric high retention storage heaters use off-peak energy when electricity is cheaper and release the heat the following day which is a great way to go. Other heating solutions are available.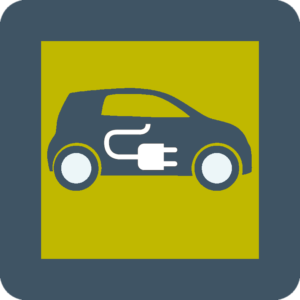 Car Charging
The new world norm of transport is increasingly electric. The exponential growth continues with people choosing to switch to electric or hybrid cars and vans, having an electric car charger facility at home to charge a vehicle is an essential solution to future proof your life – and your visitors! 
Sustainable and Natural materials
We would always encourage you to consider using sustainable and natural materials, wherever possible. Our Flex buildings which use a super-insulated Advanced Timber Engineered Kit structure uses natural, non-carcinogenic and sustainable materials includes cellulose and wood fibre insulation which is robust, durable and has an excellent environmental profile. 
Airtightness
A building structure with a high level of airtightness reduces drafts and leaks and minimises energy loss from the building fabric. Considerable attention to airtightness takes place in design, manufacture and construction. Conversely, a building with poor airtightness credentials will be drafty and leak energy – year after year after year.
Thermal Bridging
Thermal bridges are weak points in a building's thermal envelope, that allows heat to travel between the interior and exterior of the building through conduction. Recent research has shown that thermal bridging can be responsible for up to 30% of a dwelling's heat loss and it contributes to condensation and mould growth. 
Thinking About How to Get Started?
Call us today on 0141 297 1927 or use the Contact Us Here button to send us a message. 
Our registered address is:
Neat (UK) Ltd
3 Clairmont Gardens
Glasgow
UK
G3 7LW